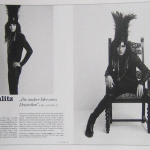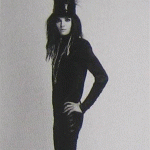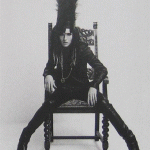 Bill Kaulitz
"The other idea of a German", Karl Lagerfeld
Big Hair, Smokey Eyes, Sleek Chic – since Bill Kaulitz and his band Tokio Hotel had their first hit with "Durch den Monsun" in the summer of 2005, the 20-year-old singer with the unusual styling became a superstar. And a fashion icon.
He designed his favorite stage costumes himself. Even if he couldn't draw well, his tailor knew what he meant. "Actually, I would like to wear outfits like these everytime."
And: "Without makeup, I feel dressed up." His favorites: David Bowie in "Labyrinth", Nena, Vampires, Paris, Secondhand Shops, striking jewelry and Dior Homme. He owns pants of the label in countless variations, also because they fit him perfectly.
"Otherwise there are hardly any clothes that don't need to be changed for me." Custom-made clothes are like a tradition in the Kaulitz-House: Bill's mother is a seamstress and tailor. Already when he was a student, she sewed from several T-Shirts an unique one.
Recently, he collects braces, and Bill Kaulitz is also "totally crazy about jackets" – especially leather jackets. Hundreds of them are hanging in his closet – most of them in black. Too many to keep track of? "No, I could tell you a story to each jacket."
Translation by: Icey @ LoveTH-Music.com