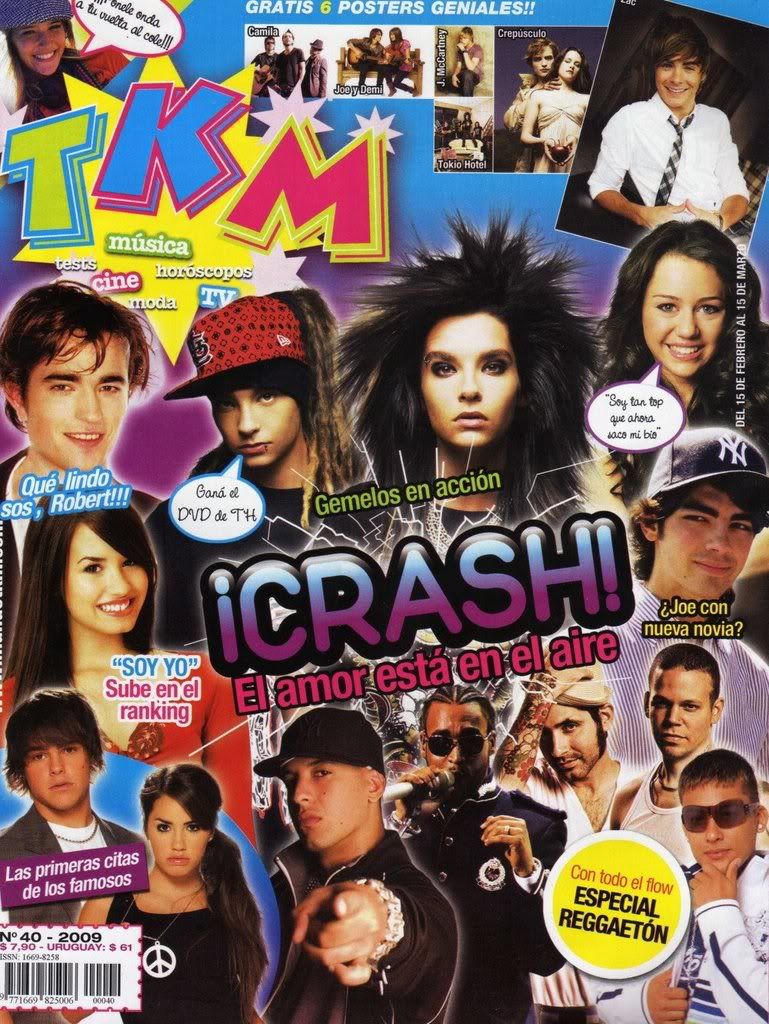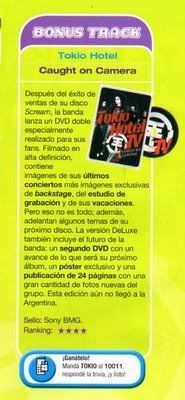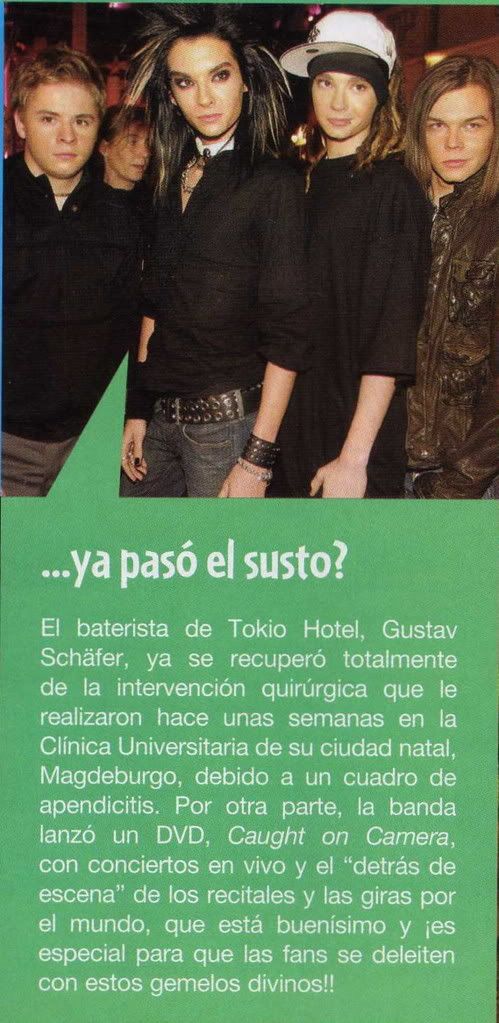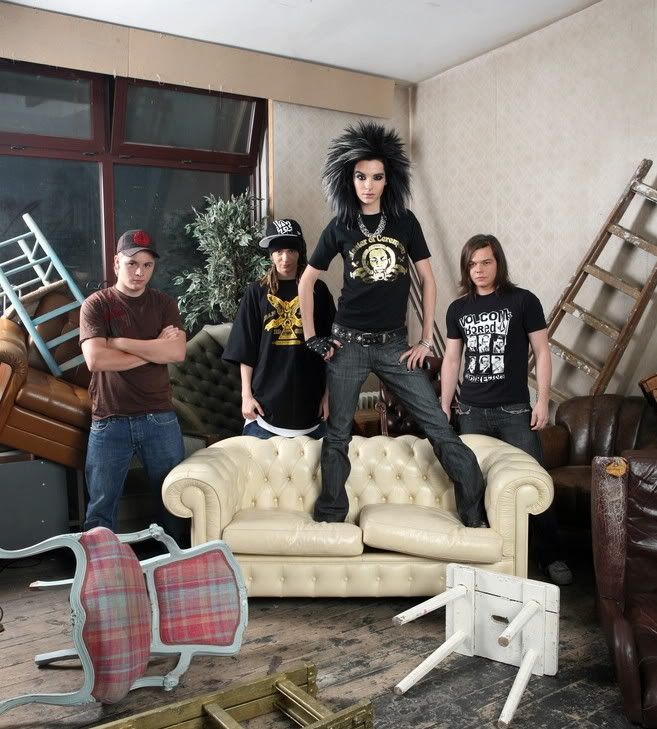 Translation:
In the picture with the dvd:
After the sucssess of their Scream album, the band realeses a doble DVD especially for their fans. Filmed in high definition, it contains images of their last concerts, plus exclusive backstage images, from recording studio, and their vacations.
But that's not it: they also give a scoop of their new album. The Deluxe version also includes the band's future: a second DVD with advances of their next album, an exclusive poster, and a 24 pages publication with a lot of new pictures of the band. This edition didn't arrive to Argentina yet.
Second picture, about Gustav's surgery:
...the fear is over?
Tokio Hotel's drummer, Gustav Schäfer, is already compleatly recovered from the operation that was done to him a few weeks ago in the University's Clinic of his home town, Magdeburg, because of the appendicitis he had.
On the other side, the band realesed a DVD, Caught On Camera, with live shows and the "backstage" of the shows and world tours, wich is really cool, and is special for the fans to enjoy with this gorgeous twins!