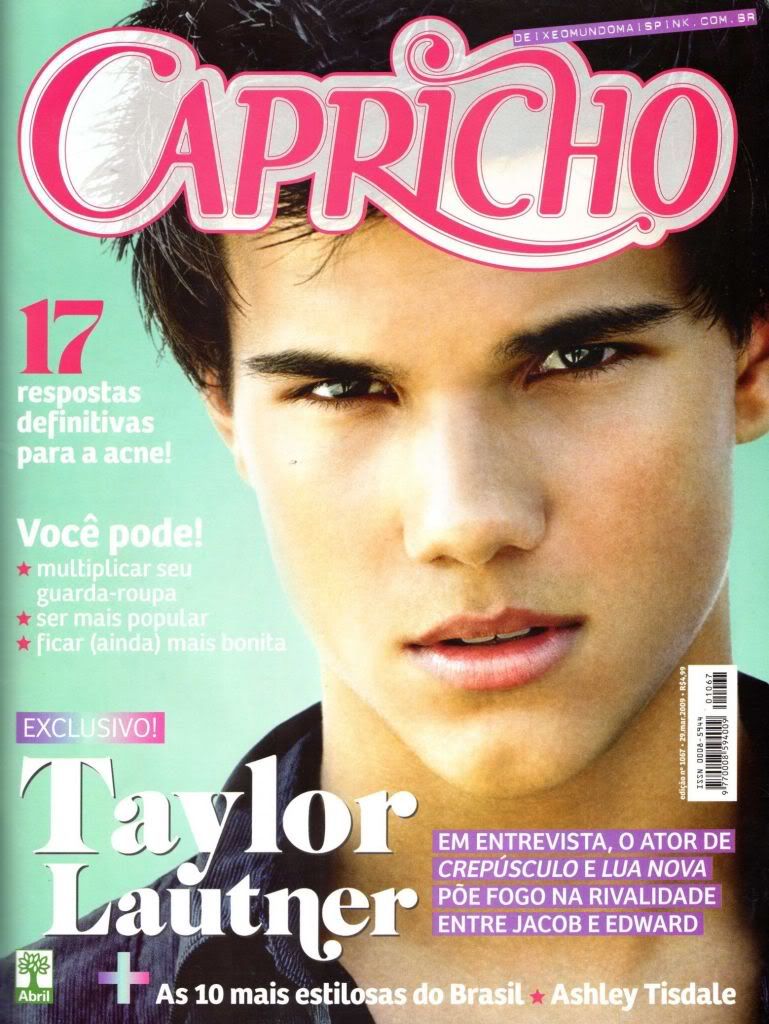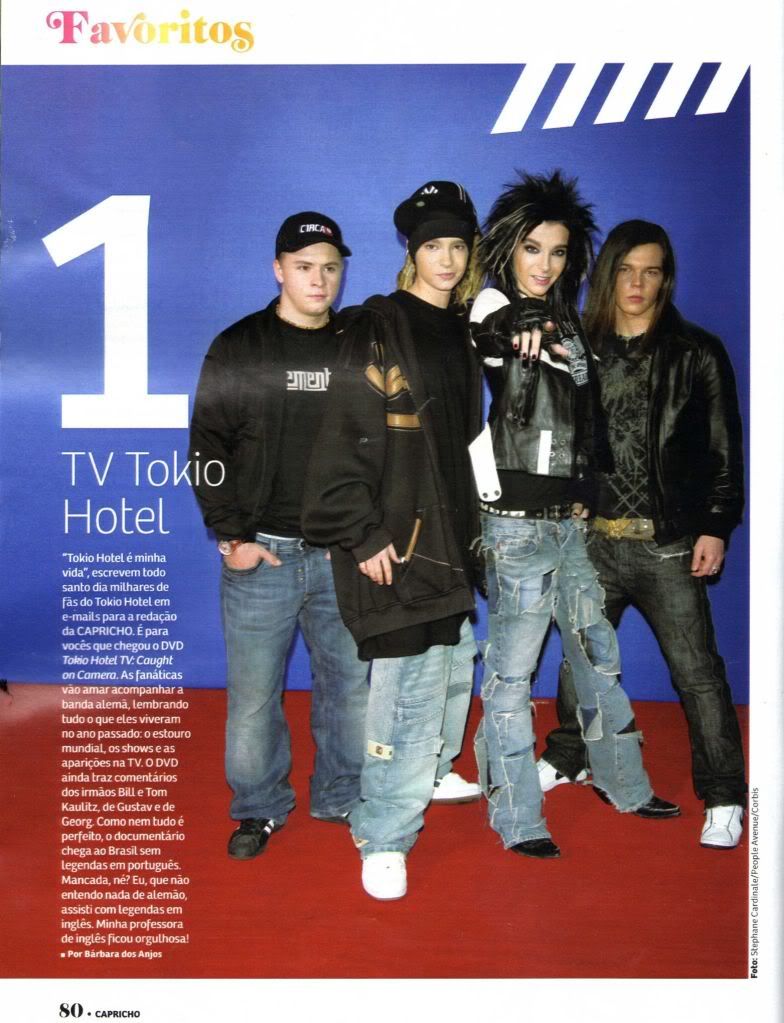 Translation by aniinhas:
TV Tokio Hotel
"Tokio Hotel is my life", thousands of fans of Tokio Hotel write all day long this to redaction of CAPRICHO. It's because of you that the DVD Tokio Hotel TV: Caught in Camera. The fanatic will love to accompaign the German band, rembering everything that they lived last year: the world bang, the shows and the appearences on TV. This DVD also brings comments from the twins Bill and Tom Kaulitz, of Gustav and Georg. But, like nothing is perfect, the documentary arrives to Brazil with no subtitles in Portuguese. Really bad, right? Me, who don't understand German at all, watched it with English subtitles. My English teacher was proud of me!
By Bárbara dos Anjos.