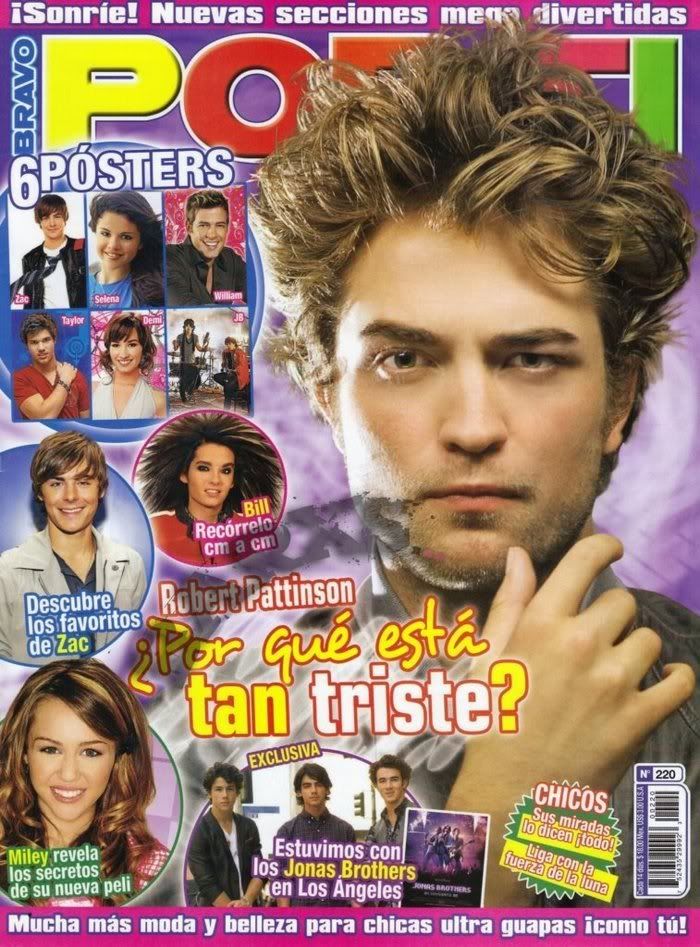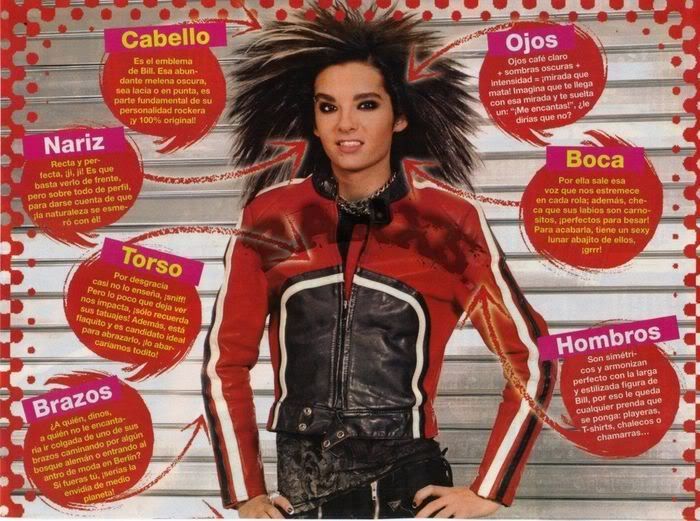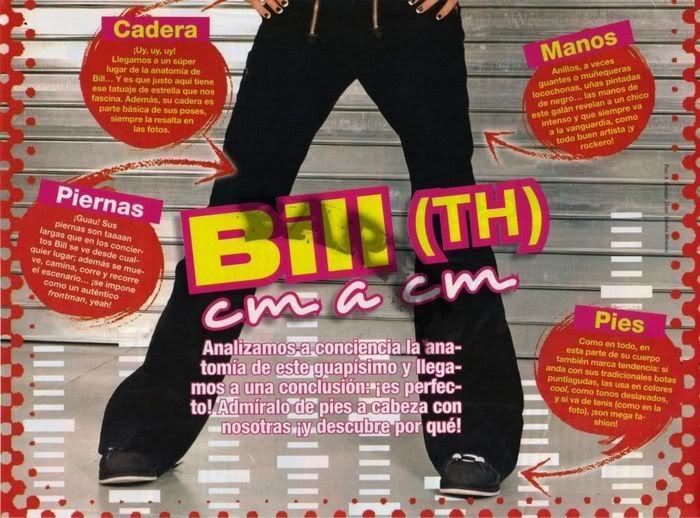 Translation:
Originally posted by neelyo/THA:
Translation
of a pointless article. Por Ti needs some news :rolleyes:
Hair
It's Bill's trademark. That full dark mane, whether it's down or spiked, is a fundamental part of his rockstar personality. And it's 100% original!
Nose
Straight and perfect! You can see it if you look at him from the front, but it's specially if you take a look at his profile when it's clear that nature did a great job with him!
Torso
Sadly, he doesn't show it that often *sniff* But what we've seen is stunning! Just remember his tattoos! Plus, he's a thin boy, he's the perfect candidate for a hug. We'd be able to put our arms around him fully!
Arms
Just tell us, who wouldn't love to walk arm in arm with him through the forest in Germany or enter the hip new club in Berlin? If it were you, you'd be the envy of half the planet!
Eyes
Hazel eyes + dark eyeshadow + intensity = killer stare! Just imagine that he looks at you with those eyes and drops an 'I like you!'. Would you say no?
Mouth
It's where the voice that drives us crazy song after song comes from. And he has full lips, perfect for kissing! On top of it all, he has a sexy mole just beneath those luscious lips.
Shoulders
His shoulders have perfectly symmetrical and go well with Bill's long, slender figure. That's why he can wear anything: t-shirts, vests, jackets...