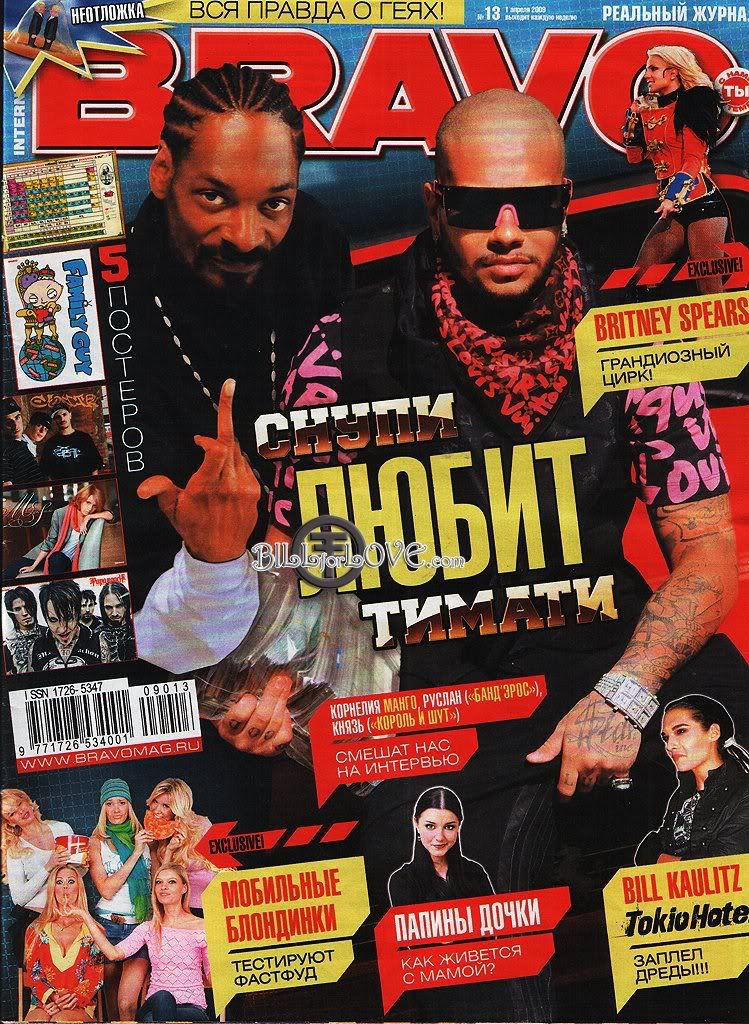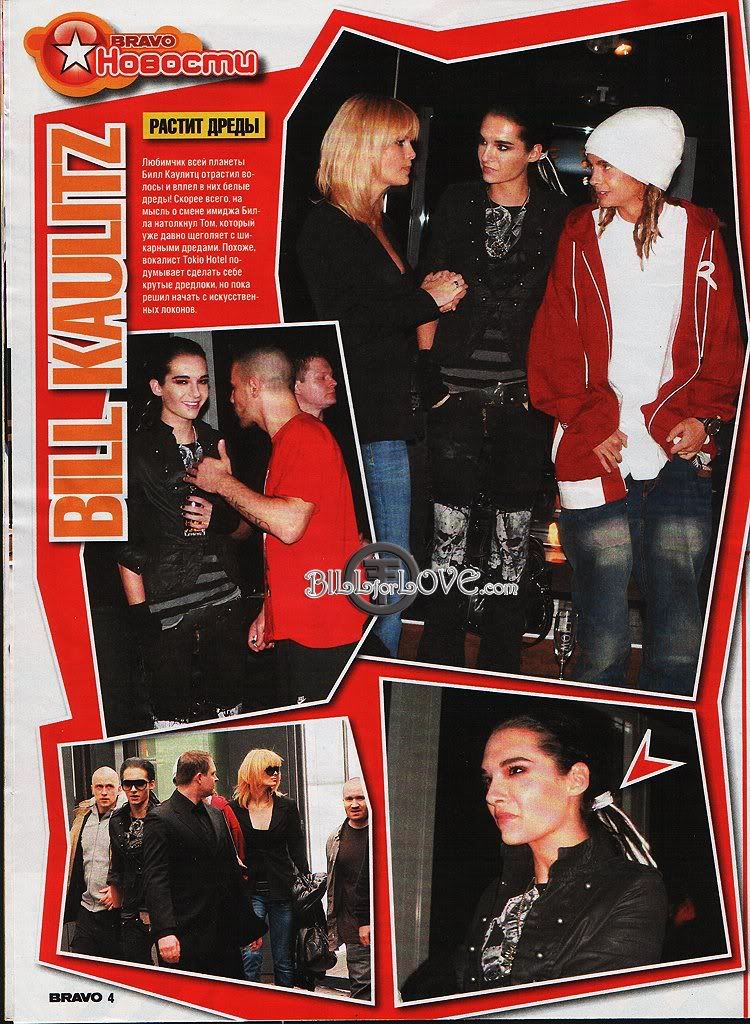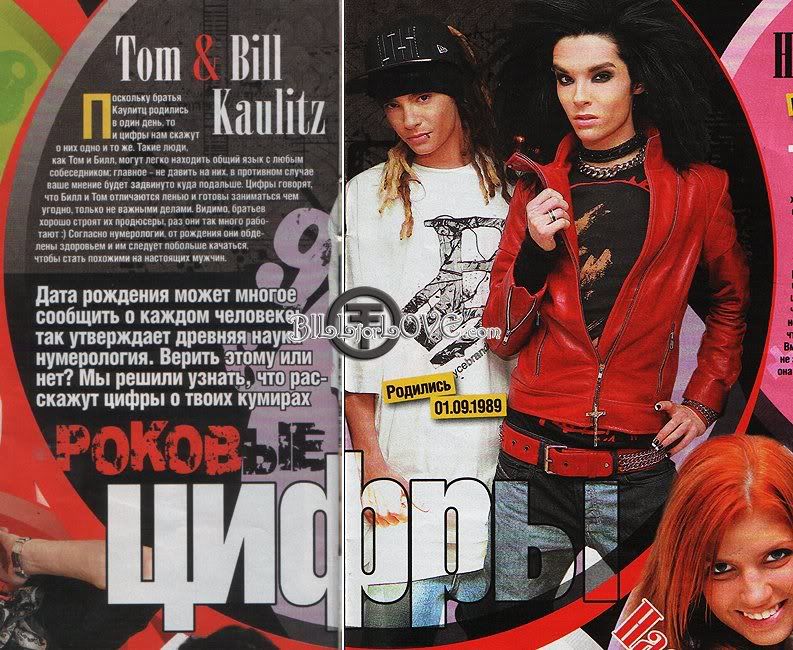 Translation by AELLA/THA :
Bill Kaulitz Got Dreads
The most favourite guy of the entire planet, Bill Kaulitz grew his hair out and braided white dreads into it. Most likely the Bill's image change was inspired by Tom, who has had thick dreads himself for a long time now. Looks like the lead singer of Tokio Hotel is thinking of also getting cool dreads too, but for now he's just sporting synthetic locks.
The Fatal Numbers
Since the Kaulitz Brothers were born on the same, their numbers will say the same about them. People like Tom and Bill can easily converse with everyone, the important thing is not put pressure on them, or else your opinion will be neglected. The numbers say that Bill and Tom are somewhat lazy and are ready to do everything, except important, necessary things. Looks like their producers put a lot of effort into the boys, because they work all the time :) According to the numerology, they have had poor health since birth, so they should work out more to be like real men