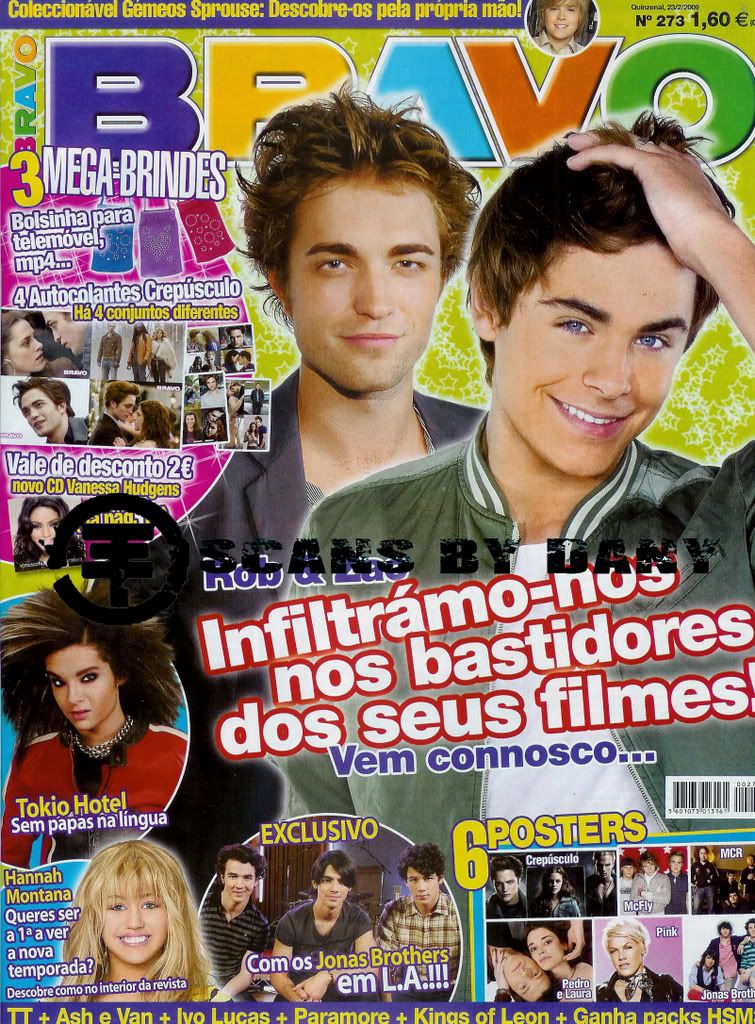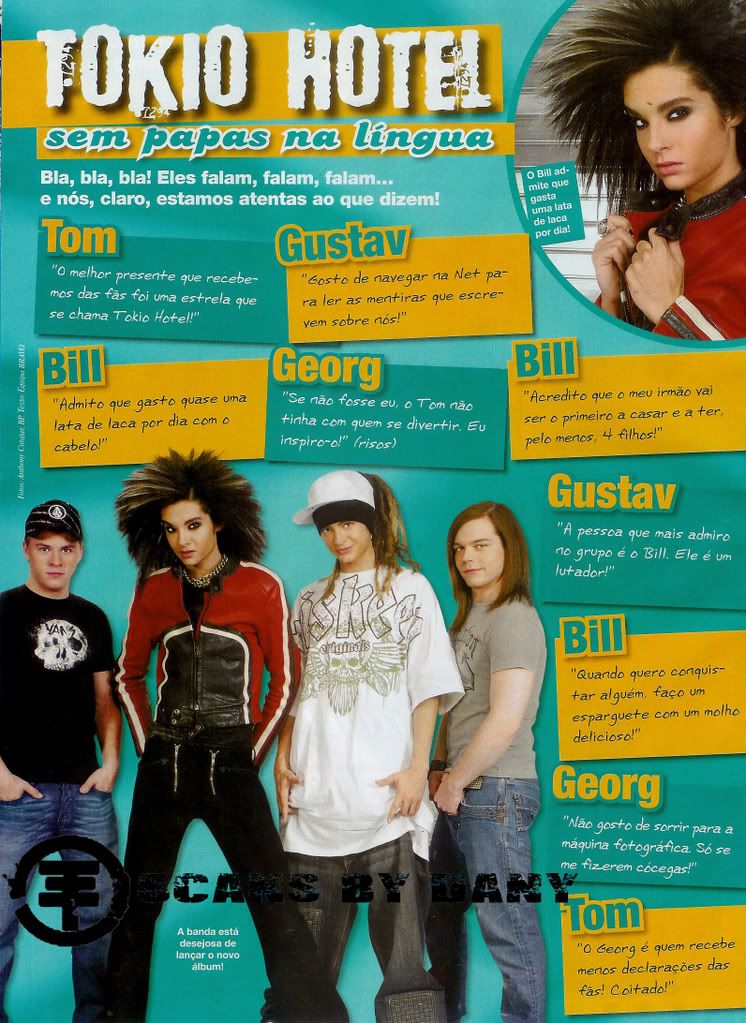 Translation by aniinhas
Tom
"The best gift we already received from the fans was a star named Tokio Hotel!"
Gustav
"I like to surf on the net and read the lies that people write about us!"
Bill
"I admit that I spend almost a hair spray bottle a day for my hair!"
Georg
"If it wasn't me, Tom wouldn't ahve anything to have fun. I inspire him!" (laughs)
Bill
"I believe that my brother will be the first to marry and have, at least, 4 childs!"
Gustav
"The person that I most admire in the group it's Bill. He is fighter!"
Bill
"When I want to attract someone, I do some spaghetti with a amazing sauce!"
Georg
"I don't like to smile for the camera. Just if someone tickles me!"
Tom
"Georg is the one who receives less love declerations! Poor him!"
Tom
"I don't know where my brother inspires himself to dress... It might be in the trash"
Bill
"If I fall in love, the person will have to understand that the music is my first love!"
Tom
"When I I play the guitar I can't stay quiet one second!"