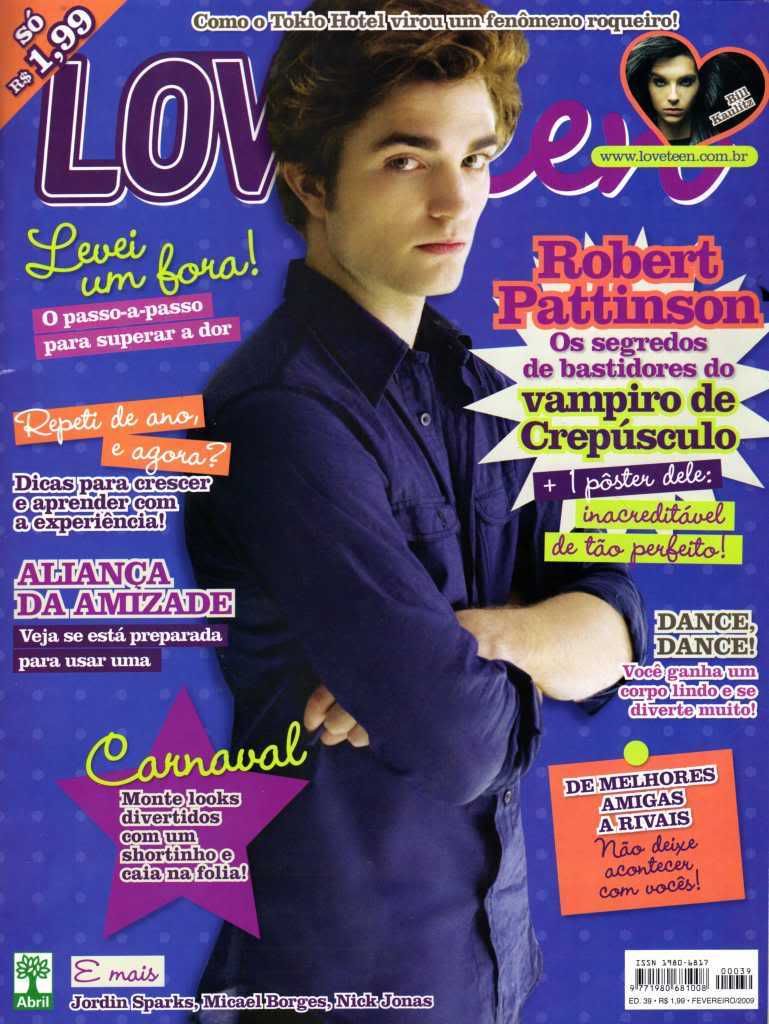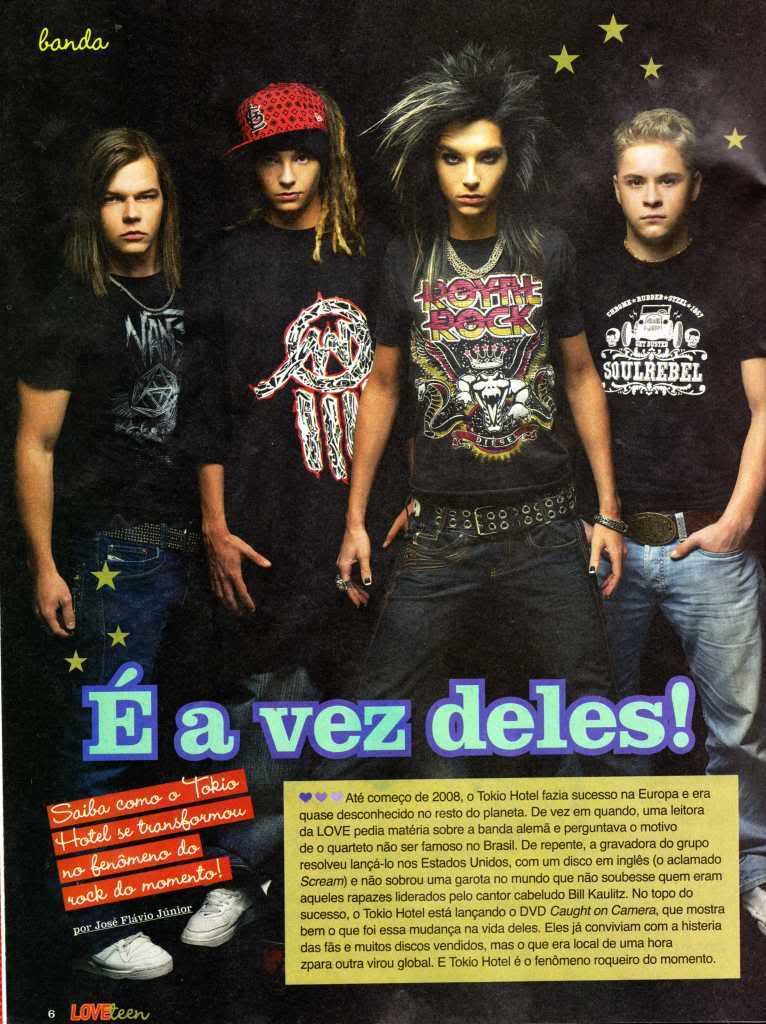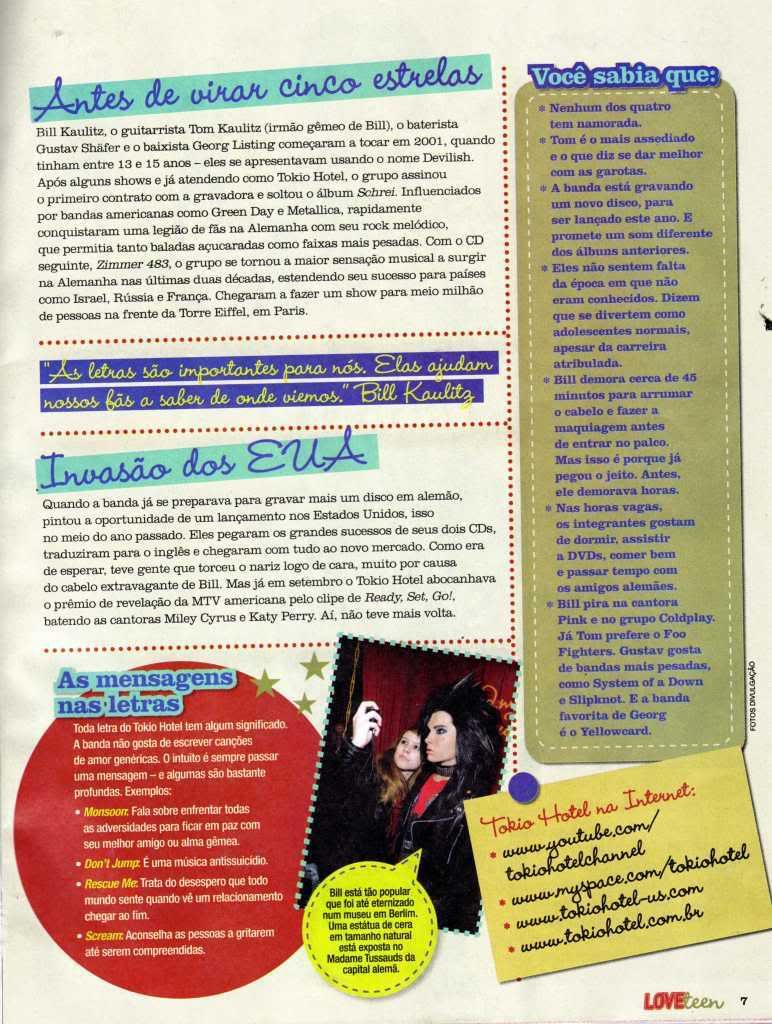 Translation by aniinhas:
This is their time!
Until the begin of 2008, Tokio Hotel were making sucess in Europe and they were almost anonymous in the rest of the planet. For some times, one reader of LOVE asked for news of the German band and asked the reason for Tokio Hotel not be famous in Brazil. Then, their producer decided to release them in the States, with a English album (the famous Scream) and there were no girl in the world that didn't know who where those boys leaded by the haired vocalist Bill Kaulitz. In the highest of the success, Tokio Hotel are releasing the DVD "Caugh on Camera", which shows really well the life change of them. They already lived with the fan's hysteria and with many sold CDs, but was was local with one hour for ones, it is global now. And Tokio Hotel are the rockest phenomenon of the moment.
Before it turns to five stars
Bill Kaulitz, the guitarist Tom Kaulitz (twin brother of Bill), the drummer Gustav Schäfer and the bassist Georg Listing started playing in 2001, when they were between 13 and 15 years onld - they presented theirselfs has "Devilish". After some shows and called Tokio Hotel, the band signed the first contract with the Discographic producer and released the album Schrei. Influentied by bands like Green Day and Metallica, quickly they conquered a legion of fans in Germany with their melodic Rock, which permited balads and hard tracks. With the next CD, Zimmer 483, the band became the biggest musical sensation coming from Germany in the last 10 years, taking their success to countries like Israel, Russia and France. They already did a show for half a million of people in front of the Eiffel Tower, in Paris.
Invasion in USA
Qhen the band was already getting prepared to release more one album in German, they had the opportunity to release a album in the United States, this in the middle of last year. They put their biggest success from two albuns, translated them into English and get trhougb the music indusrty again with something new. Like there was already expected, some people didn't like the extravagant hair of Bill. But already in September, Tokio Hotel got the Best New Artist award the with the videoclip of "Ready set Go!" beating singers like Miley Cyrus and Katy Perry. There was no way back!